Our prices
| Period | 2 persons | 3 persons |
| --- | --- | --- |
| Mid-January - 30. June | 95,00 € | 115,00 € |
| 1st July- 30. September | 105,00 € | 125,00 € |
| 1st October - mid-December | 85.00 € | 105,00 € |
| Mid-December - Mid-January | 105,00 € | 125,00 € |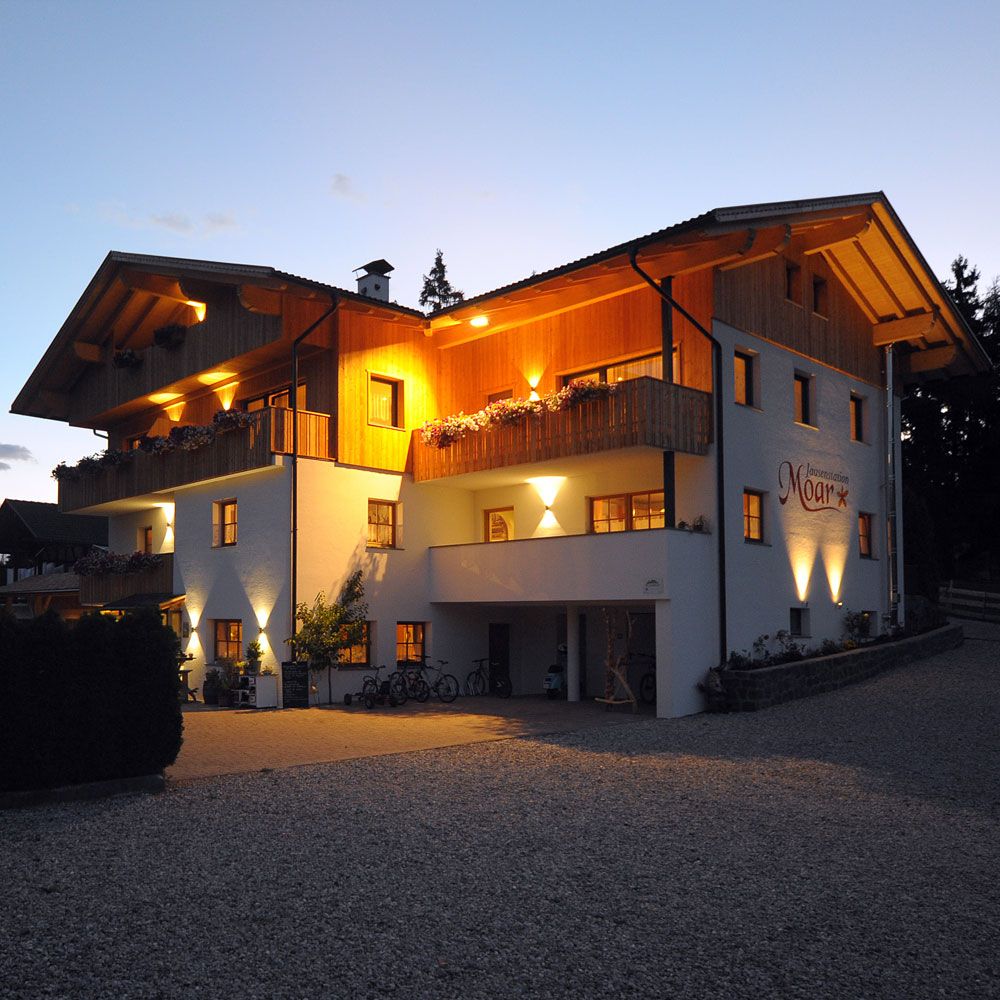 Important to know
Prices and reductions
Prices are given per night and the minimum booking duration is 3 nights, as we do not rent our apartments for fewer than 3 nights.
The price includes: bed linen, towels, fully equipped kitchen, TV and radio, electricity and heating, and final cleaning.
The local tourism charge for all persons over 14 years old is €1.55 per person per night.
Reductions for children
Children under 3 years old stay for free.
Furnishing for small children are available free of charge on request.
Pets
For your four-legged family members, we charge €10.00 per day. (Pet food is not included) Please bring your pet's bed or blanket with you.
Please note that out of consideration for other guests, pets are not permitted in the dining areas.
Supplements and conditions of payment
Deposit: We require written reservations by email. The reservation is secured once the deposit of €150.00 per week has been paid.
Please use your name as a reference when transferring the sum.
The cost of the final cleaning is included in the price.

Conditions of arrival and departure
Arrival: We look forward to welcoming you from 2pm. Of course, you can arrive earlier, but the holiday apartment will not be available for check-in until after 2pm. Please let us know if you expect to arrive late.
Departure: The holiday apartment should be vacated by 10am at the latest on the day of your departure. Other departure times can be arranged on request.
Cancellations
In the event of cancellations at short notice (1 week before the commencement of your booking), we will retain your deposit. In the event of a late arrival or an early departure, we charge 25% of the remaining cost of the booking. Thank you for your understanding.
Cancellation insurance
We look forward to welcoming you. You can cancel at no charge up to 2 months before your arrival. From 2 months to 4 weeks before your arrival, we charge for 3 days of your booking. The fee for cancellations after 4 weeks prior to arrival is calculated at 25% of the booking price. As a special service and to save costs, we offer cancellation protection. Read all you need to know about the services of the travel cancellation insurance here.
Disclaimers
We do our utmost to ensure that the information on this website is correct and complete. However, we cannot accept any liability or provide any guarantee that the information provided here is up to date, correct, or complete. We reserve the right to change or amend the information without prior notice. The respective offer or booking confirmation is binding. Although we carefully check, we cannot assume any liability for the content of external links. Liability for the content of linked webpages is assumed exclusively by their providers.
Data protection
In accordance with GDPR, your data will be used and stored exclusively for processing your application and will not be communicated or disseminated to third parties. You are entitled to all rights regarding data processing, in line with GDPR. The legal owner is Robert Perntaler. You can find more information about your rights here.